75% OFF "Proverbs 4:23" Heart Bracelet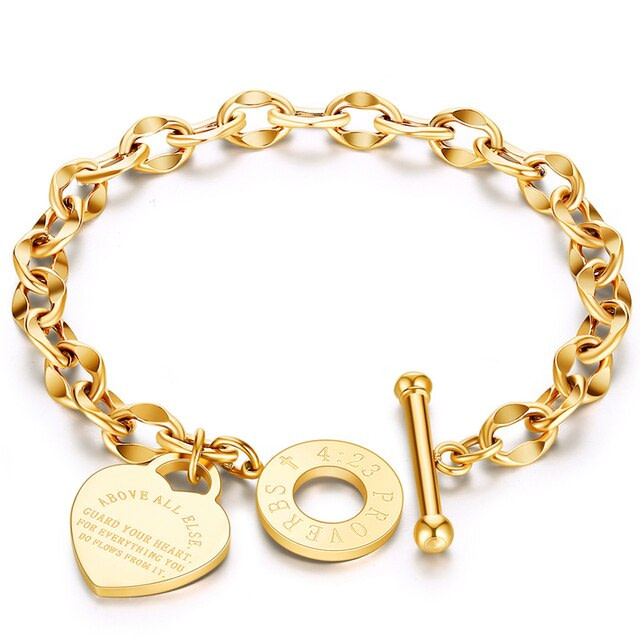 75% OFF "Proverbs 4:23" Stainless Steel Heart Bracelet
For a limited time only, get this custom made "Proverbs 4:23" Stainless Steel Heart Bracelet for 75% OFF as part of the Grace Gaze Fire Sale Special! This unique bracelet is not available in stores. It is the perfect reminder of God's Word to guard your heart above all else for everything you do flows from it.
This stylish jewelry piece will easily elevate your fashion look and allow you to feel as confident as ever. Darling gold color heart and a circle with the text of "Proverbs 4:23" dangle from the approximately 7" high-quality gold plated chain. Perfect for day or evening wear. It's challenging to fully complete any fashion look without them. Our bracelets are guaranteed to shine for life making this the perfect gift for you and your loved ones. 
This masterfully handcrafted bracelet valued at $39.95 is available for just $9.95 as part of our Fire Sale Special—that is 75% OFF. And the shipping & handling is FREE! But don't wait! We've got only 100 available. So make sure to grab yours now while they're still in stock. Enter your name and email to reserve yours NOW!
Features: 
– Ultra-durable design.
– Made of stainless steel.
– Perfect for day or evening wear. 
– High-quality gold plated chain measuring 7".
– A darling heart (0.7") and circle with the text of "Proverbs 3:24" (0.63").
– Weight: 0.53 ounce.
– Makes a perfect, thoughtful gift for a believer.
– Great reminder of God's Word and makes you feel stylish and confident.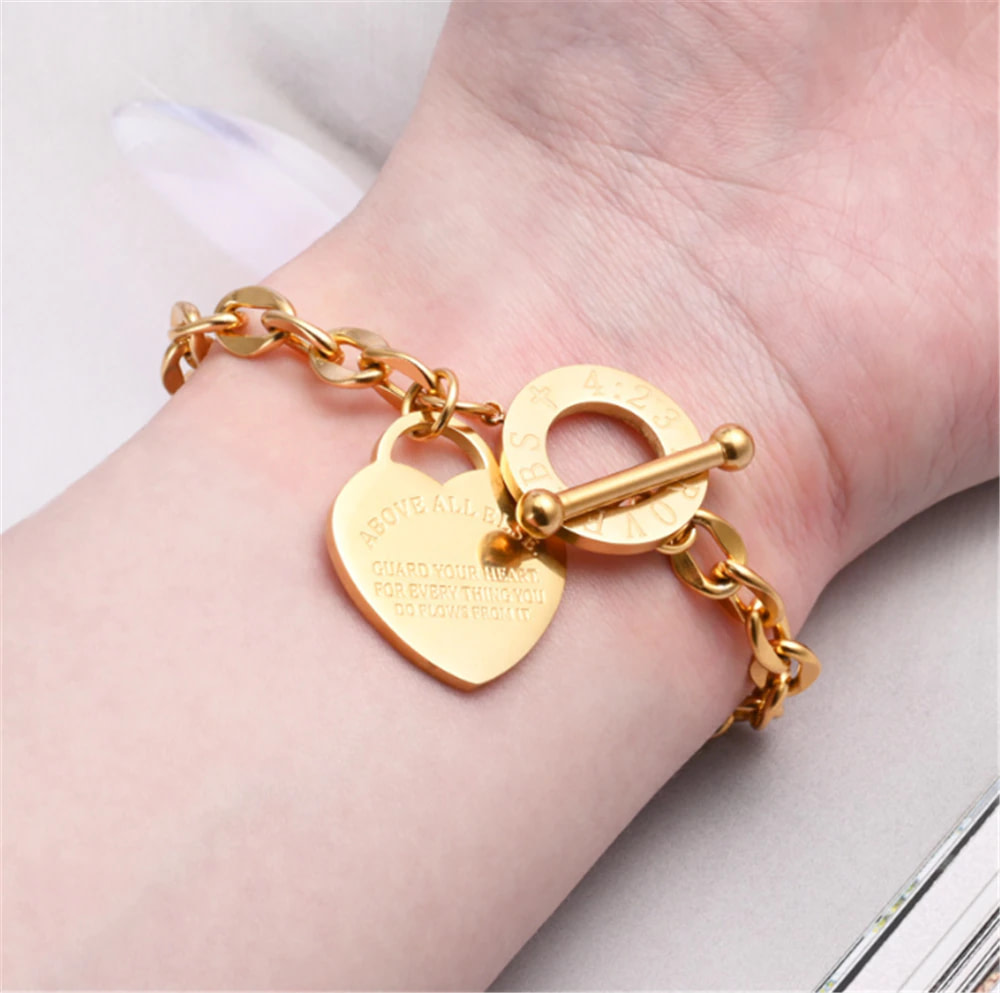 Debbie W.
Beautiful, delicate. I'm getting lots of compliments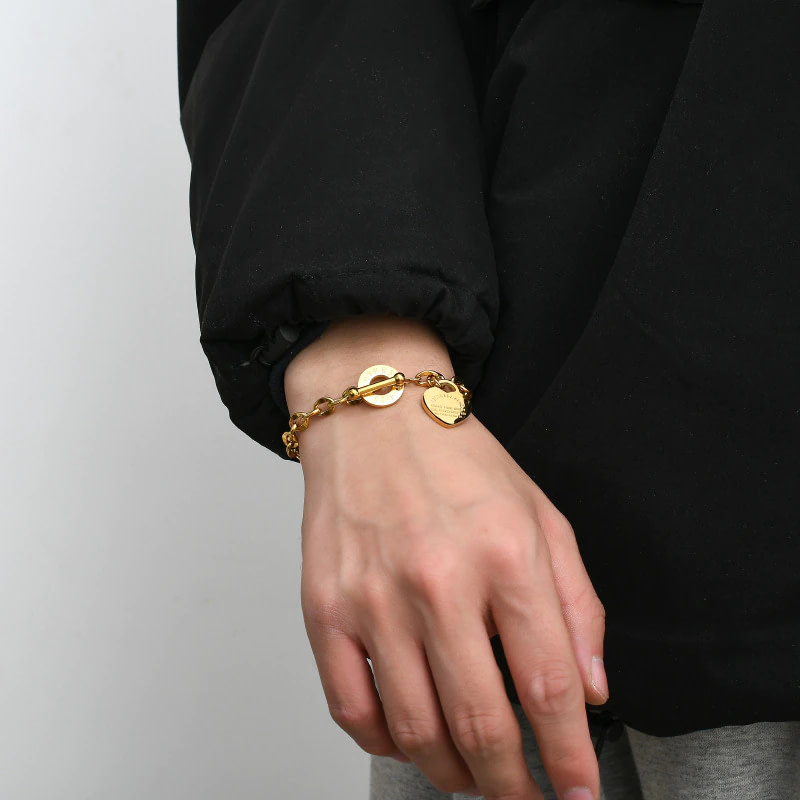 Jayme B.
Just like in the photo, it's high quality and looks very good. I'll order another one again.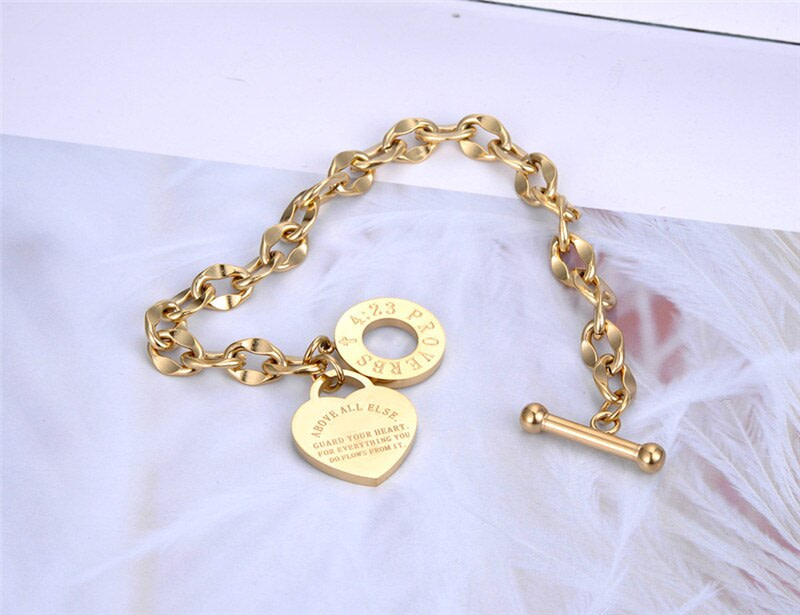 Kim Z.
Excellent bracelet, looks good quality. Friendly customer support. I recommend it!